This was originally posted on TheIthacan.org on 2/16/2016.
Given that the past couple of days seemed to be all about Galentine's Day and Valentine's Day and generally focusing on relationships, I think it's time that we put aside some time to focus on ourselves today.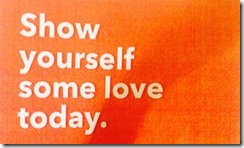 This time of year can be difficult for a lot of people because of the heavily commercialized, heteronormative, couple-dominated holiday that is Valentine's Day which excludes a great deal of people who don't fit extremely narrow societal expectations.
That being said, I do appreciate the idea of stopping to think about the loved ones in our lives, appreciating them, and spending time with those we care about.
I just wish it didn't have to be a specific day. I just wish it didn't have to be a holiday that teaches young girls to feel bad about themselves if no one gives them chocolate and flowers.
I've spent many Valentine's Days with close friends—ordering food, watching Netflix, at little gatherings, and one time my friend and I bought a heart-shaped pizza. Taking the time to celebrate and appreciate these relationships and connections is worthwhile—but it can leave you tired at the end of the day and in need of some personal time at the end of the day.
This Valentine's Day I spent half the day running on four hours of sleep and the other half sleeping. I don't regret spending my Saturday in full Galentine's Day swing with games, spaghetti, pink wine, and Harry Potter that continued late into the night—but I was very tired the next day and in need of recharge.
So the next day, I made it my mission to set aside a day for just me—not romantic partners, not friends. Back in 2014, I was really stressed out all the time, I worked a job that required me to take care of other people and respond to problems constantly. I had no time for myself or to take care of myself.
I had to consciously carve out space and time for that. For about six months, I had little "self-care Sundays" which meant that every Sunday I would leave my college campus, stay in my bed, eat a lot of food, or exercise—whatever my mental health and body needed at the time.
That tradition ended when I stopped living alone and I had less physical space to spend the day taking care of myself.
Although I don't miss the constant stress I felt back then, I do miss that time I used to always set aside just for me.
Which is why the day after Valentine's Day I bought myself a red rose, a chocolate vegan cupcake, and let myself relax. I spent the rest of the day taking a break, doing a facial, and getting plenty of sleep.
Yes, you should set aside time to appreciate those you love but you should also set aside time to appreciate and take care of yourself. Doing so will allow you to cultivate better relationships with others.
Here's to more self-care,
Christina